Crew
Director/Writer
Giordany Orellana
Giordany Orellana is a film director who graduated from the USC School of Cinematic Arts. While attending USC he also obtain a degree in Entrepreneurship, soon after graduating, he co-founded Anchorbolt Studios, where he and his associates started entering and winning contests  writing and directing commercials, music videos, and independent films, providing film editing services and even working for the ABC Television Network. Giordany wears many hats, from writing to directing to editing and even sound, he has directed many successful commercials, written three feature scripts, and The Italian/American film the Grotto is a feature film he wrote, directed and edited.
Director Of Photography
David Tayar
David Tayar is a director of photography from Korazim, Israel. He moved to the United States when he was 17 to pursue a career in filmmaking. He studied cinematography, as well as directing and sound design, at the Los Angeles Film School, where he graduated with honors. David was DP for the short film Contrition, directed by Bryce Lemon, which was the official selection of the Beverly Hills Film Festival in 2009. He has also shot a variety of web series, music videos, commercials, documentaries, and other short films.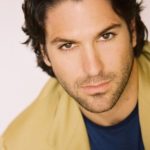 Executive Producer
Mario Rivelli
A USC  graduate hailing from Naples, Italy. Mario has lived in Naples ,Paris ,Switzerland and Los Angeles. Studied acting at the Lee Strasberg Theater and Film Institute for years. As an actor , he appeared opposite Sophia Loren in the Rai Italia production of "La Mia Casa e' Piena di Specchi" and performed under the direction of Dennis Hopper and Anna Strasberg in Milan. In 2011 in Los Angeles he co-founded Cose Nostre Productions and produced and starred in Mont Reve , which won Film Festivals and has distribution with Entertainment7. In 2013 in Italy he founded the Genstrat srl and produced and starred in The Grotto as Carlo Bove.
Executive Producer
Mario Reyes
Mario is a graduate of the Los Angeles Film School, with a major in Producing, and a minor in Cinematography. He's dedicated to getting things done right and on time. He knows how to lead, but he never forgets how to follow. He's also a deadly poker player. This is the second film that Mario Reyes and Mario Rivelli have worked on together.
Assistant Director
Rocky Collins
Rocky is an amazing up and coming director taking Hollywood by storm. He started off his
career as an actor and found a passion for directing with an emphasis on striking themes and
visuals. Rocky is currently the in-house director Anchorbolt Studios, an independent production
company he helped found with fellow USC alum. His mission is dedicated to making top quality
projects with ingenuity on any given budget. With Anchorbolt Studios, Rocky has managed to
secure directing spots for companies like Nespresso, Speedstick, Disney and ABC.
Press Officer
Randa Ghattas
Randa managed a product and a location placement for The Grotto movie. Currently, she is also managing the Product Placement for various Cinema Festival events. She also acts as an International Cultural and Art Event Manager. Previously, Randa was the International Press Officer for the Movie " Mont Reve".  In the past, she also organized the location placement in Latvia and the casting  for the movie  " Ad Est Di Dove" produced  by Antonio & Pupi Avati. This documentary about the Fall of the Berlin Wall was Broadcasted on Satellite Sky 2000 TV .She was an Assistant to the Director.She was a Member of The Cinematographic Censorship Commission at the Italian  Ministry of Culture. Randa Ghattas  graduated with a Bachelor in Business Management from Webster University Saint Louis Missouri and was also the Honorary Consul of Latvia in Naples and in the Region of Campania, Italy.